"SRI SAI PP WORKS" came into existence when a team of enthusiastic and experienced entrepreneurs came together with a view of forming an association to exploit the business opportunities by leveraging expertise and knowledge gained over many years of experience.
The company is professionally managed by a team of highly qualified and skilled professionals Electroplating Automatic Plants And Plc Controled Electroplating Plants ,having experience in working with reputed companies. Company has been established in the year of 2003 by Mr.Rajesh and Mr.Dilip Kumar both are the persons who are well qualified in the field of engineering. We have the most experience engineers to handle the customer projects.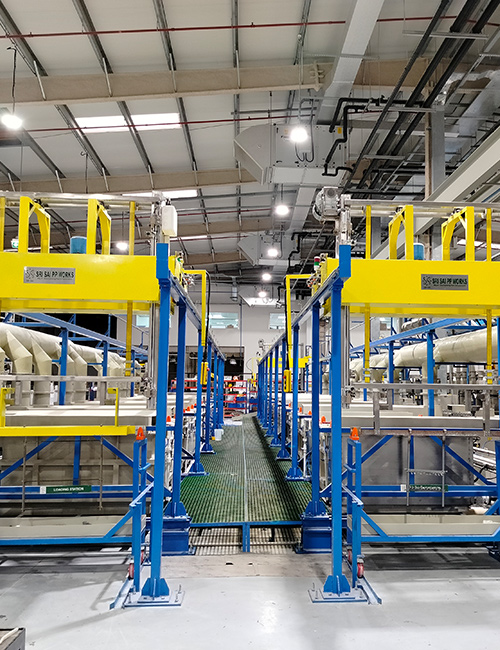 QUALITY
We offer state-of-the-art engineering and operational consulting to our clientele under expert supervision. Our services in the field of Electroplating Equipment Manufacturing process to meet industry standards with emphasis on quality of techniques undertaken. We supervise each and every project with a focus on delivering performance and timely execution of the project.
Our services are at par with the environmental standards and we strive to execute all the projects on a dedicated protocol. Quality of any process is of utmost importance to us! Our engineers assess all necessary parameters beforehand to deliver performance based project completion.
OUR INFRASTRUCTURE
We follow a systematic approach for projects that demand high infrastructural needs. Our team of expert engineers drafts a framework keeping in mind the expectations of the clients as well as the budget. The emphasis is laid on setting up a Electroplating plant with proper planning and strong substratum.
The conceptualization of design and master planning is done in such a way that it meets the Standard Operating Procedures without any harm to the environment. It largely involves preparing the ground work for plant layout, manpower estimation and KPIs being the major parameters among others.